About Us
Archipelago, the retail component of the Island Institute, showcases Maine artists and makers whose work reflects the beauty and endurance of Maine's islands and coast. They exhibit through its store and gallery - both online and on Main Street in Rockland. Since opening in 2000, Archipelago has advanced the careers of more than 1,500 Maine residents, while playing a pivotal role in Rockland's emergence as a dynamic center of arts and culture. In doing so, it has become a prominent element of Maine's creative economy.
We're proud to sell only Made in Maine gifts, crafts, housewares, jewelry and art! Over 300 artists from 20 different islands and the coast of Maine are represented.
A 1923 interior view of the W.O. Hewitt Co. department store that was located in the Pillsbury Block at 386 Main Street. In 1926 Wilbur Senter and Kennedy Crane founded Senter-Crane Co. and moved into this building. The well known elevator can be seen in the background. The Island Institute is located there today.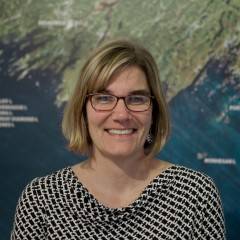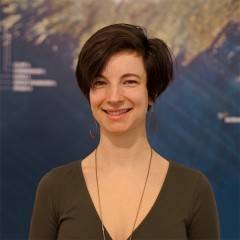 Lisa Mossel Vietze
Director
Lisa "Millie" Millette
Product Coordinator
Frances Holdgate
Assistant Manager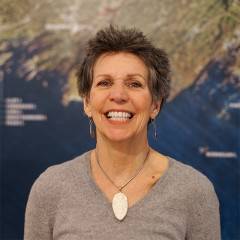 Patty Fletcher
Customer Service Associate
Darlyne Peet
Customer Service Associate
Cynthia Trone
Customer Service Associate
2018 ARTISTS AND MAKERS CONFERENCE
The 2018 Archipelago Artists & Makers Conference took place on Friday, April 6, 2018, welcoming close to 200 artists and makers from across the state to Hedges Hall at Point Lookout in Northport for a full day of information, networking, and presentations tailored to the needs of Maine's arts-based businesses.

Open to all artists and makers who live and produce work in Maine, the annual event attracts participants from all four corners of the state and offers three themed tracks that highlight information for those just starting a business, those looking to take their business to the next level, and those interested in tips for maintaining fulfillment, passion, and inspiration in their business!
 
For more information and resources from this year's conference, please visit here